one of the most beautiful destinations in the world are national parks, protected and preserved for their unparalleled landscapes—oceans, lakes, forests, jungles, mountains—with unique flora and fauna that only entice us more.
1.Banff National Park, Canada
The oldest national park in Canada, Banff National Park is also the most beautiful. Its lakes—including famous Lake Louise—take the spotlight, with teal-blue waters comparable to those found in the Caribbean. There's hiking in the summer, skiing in the winter and scenic drives any time of year, with wildlife sightings almost guaranteed. You can also soak in the soothing waters of Banff Upper Hot Springs. If you want to splurge, book a stay at Fairmont Chateau Lake Louise, located right on the lake.
2.Doi Inthanon National Park, Thailand
Photos of Doi Inthanon National Park are enough to make anyone drop what they're doing and research flights to Thailand. Located just outside of Chiang Mai, Doi Inthanon is the highest mountain in Thailand, commanding jaw-dropping views of the valley below. Visits to the park include tours of its ancient temples along with hikes to its many waterfalls. Canyoning and whitewater rafting excursions are also available.
3.Mungo National Park, Australia
Australia's Mungo National Park is composed of sand dunes and dried-up lakes. The most famous landmark is the Walls of China, a series of sand dune towers best seen by bike or on foot with an Aboriginal guide. You can also view the Walls of China and get some great photos from the Mungo Lookout—especially beautiful at sunset. Various camping areas in the park are available, with tent sites and cabin options.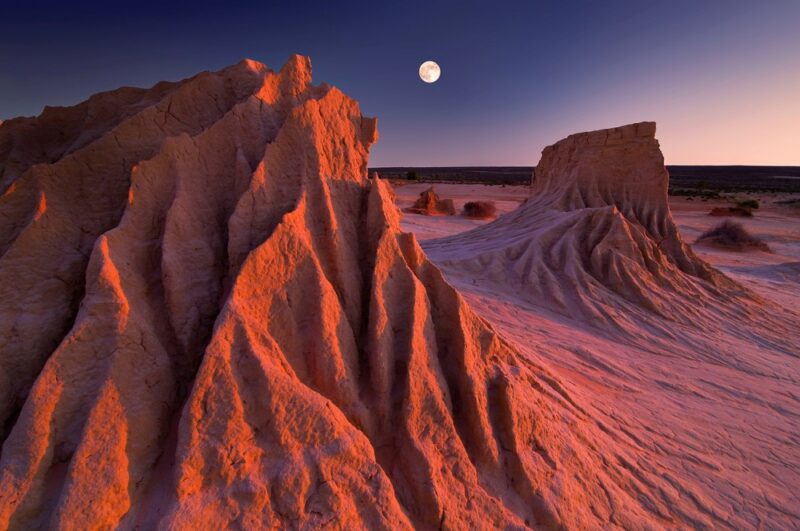 4.Jim Corbett National Park, India
Jim Corbett National Park is a wildlife sanctuary, particularly for tigers. Endangered Asiastic elephants also call this national park, the oldest in India, their home. There are several tourist/safari zones in the park, which you can explore via a Jeep tour. While tiger sightings can't be guaranteed, you'll likely see other wildlife such as deer, crocodiles and otters. The lush vegetation, including flowering trees, only adds to the beauty.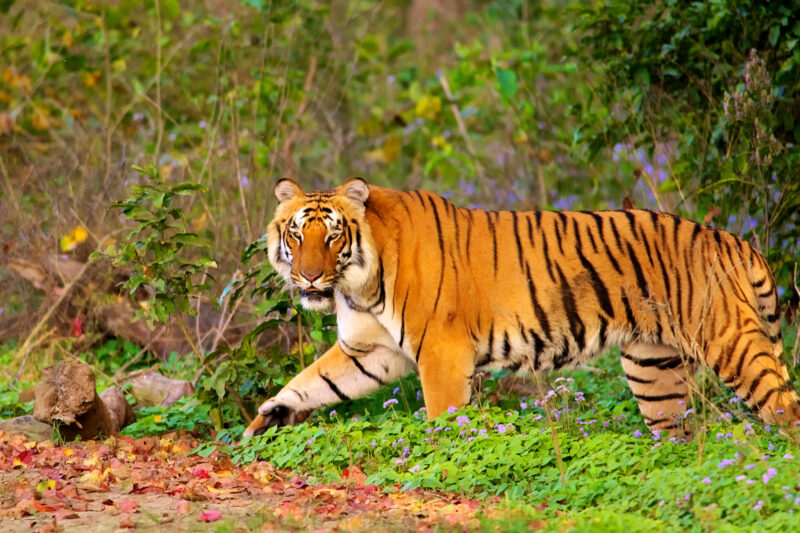 5.Torres del Paine National Park, Chile
Torres del Paine National Park is a bucket list destination for any adventurous traveler. A visit to this park in Chilean Patagonia brings travelers into a world of blue glaciers, glistening lakes and fjords, and jagged mountain peaks. Hike the Circuito W to get a piece of it all, either on your own or with a tour that includes meals and assistance from a guide. Accommodation options include hotels, campgrounds and even luxury yurts (see PatagoniaCamp.com).
6.Krka National Park, Croatia
Not only are the waterfalls in Croatia's Krka National Park beautiful, but you can also swim in their pools! An easy wooden pathway leads visitors around the park for more lovely views and even historic sites, such as a Serbian Orthodox monastery. Pack a picnic lunch to enjoy along the way.
7.Yosemite National Park, U.S.A.
Anyone who's ever visited Yosemite can attest to its magic—especially after seeing Half Dome and Inspiration Point. Bikers can enjoy more than 12 miles of paved trails, while hikers have dozens of trail options. Consider a stay at the Majestic Yosemite Hotel, a historic AAA Four-Diamond Hotel tucked deep within the national park. There's also the Yosemite High Sierra Camps for the more adventurous (and those who are lucky; there's a lottery system). All you need is a daypack—everything is set up when you arrive by foot or horse to sleep atop a cliff, beneath the stars.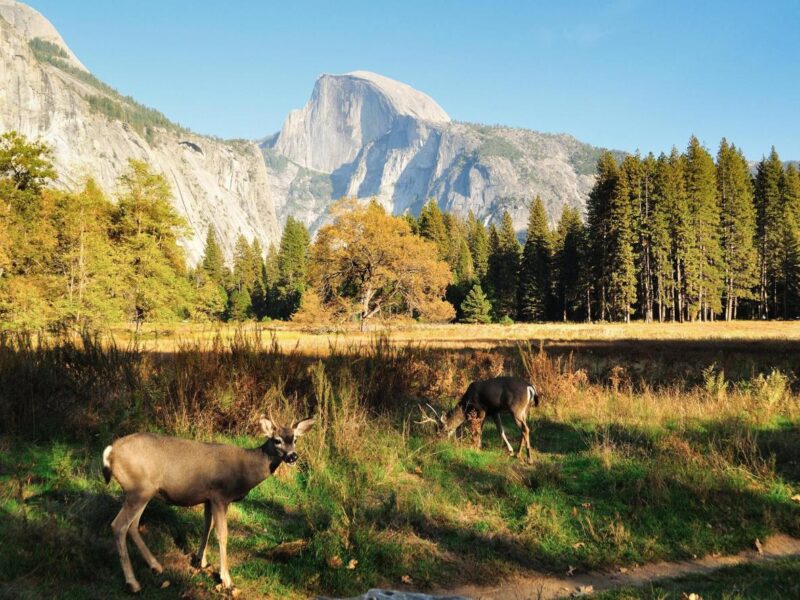 8.Serengeti National Park, Tanzania
Another bucket list destination, Serengeti National Park is the place to witness the Great Migration, in which massive herds of wildebeest and zebras cross the Grumeti River (typically between June and July each year) en route to the Masai Mara in Kenya. A UNESCO World Heritage Site, Serengeti National Park is also near another famous area in Tanzania: Kilimanjaro National Park. It's easy to visit both parks in the same trip.
9.Fiordland National Park, New Zealand
Milford Sound: Add it to your list of places to see. Located in New Zealand's Fiordland National Park, it's best experienced on a cruise boat or a kayak, allowing you to get close to the area's waterfalls and wildlife (including penguins!). Other highlights include the Te Anau Glowworm Caves, wherein you take a dark boat ride to see real glowworms, and the Chasm, where a short walk takes you to an area where water appears to be sculpted around the park's ancient rocks.
10.Corcovado National Park, Costa Rica
One of the most biodiverse regions in the world, Corcovado National Park in Costa Rica is also one of the most protected, with visitors required to be accompanied by certified guides in the park. The park covers 13 ecosystems, including everything from mangrove swamps to cloud forests (tropical climate with low-level clouds). Visitors can snorkel, hike and take boat tours. As you explore the park, keep an eye out for scarlet macaws, jaguars, monkeys and other wildlife.